Certificates & Conclusions
Our products are certified by the Ministry of Health of Ukraine and have conclusions on safety for eyes and eyes.
We make sure that the MIROU™ glasses for drivers that fall into your hands are always of high quality and reliable.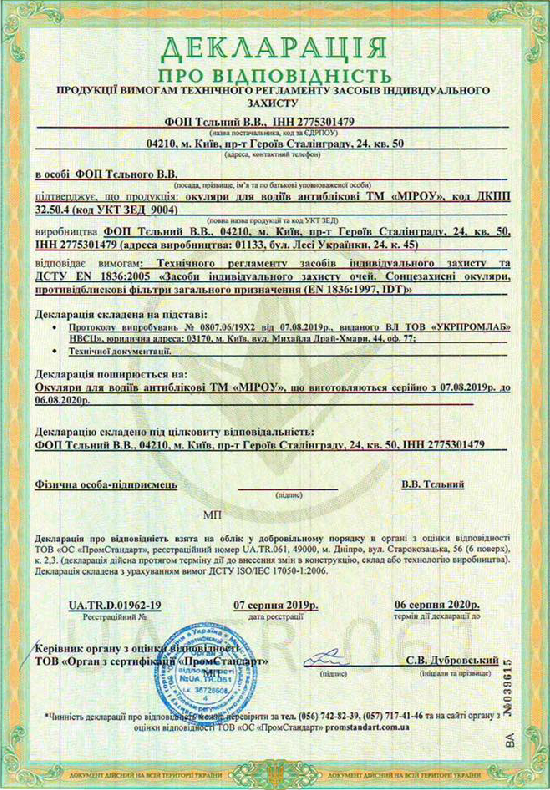 Declaration of conformity
The products meet the requirements of the technical regulations for personal protective equipment.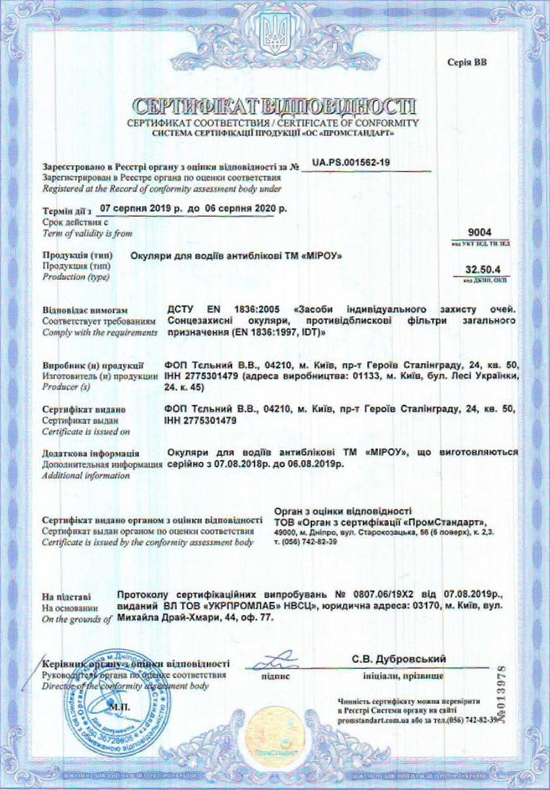 Certificate of conformity
Product certification system "OS "PROMSTANDART"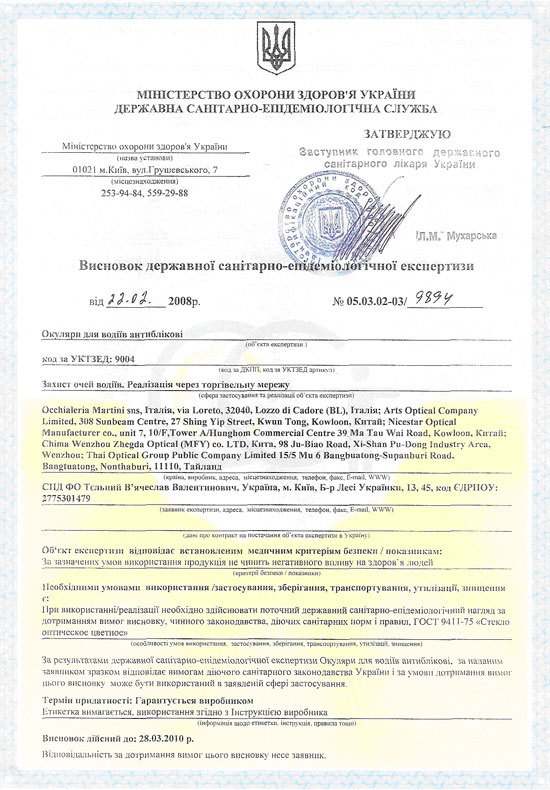 Ministry of Health of Ukraine
State Sanitary and Epidemiological Service
Conclusion of the state sanitary and epidemiological examination.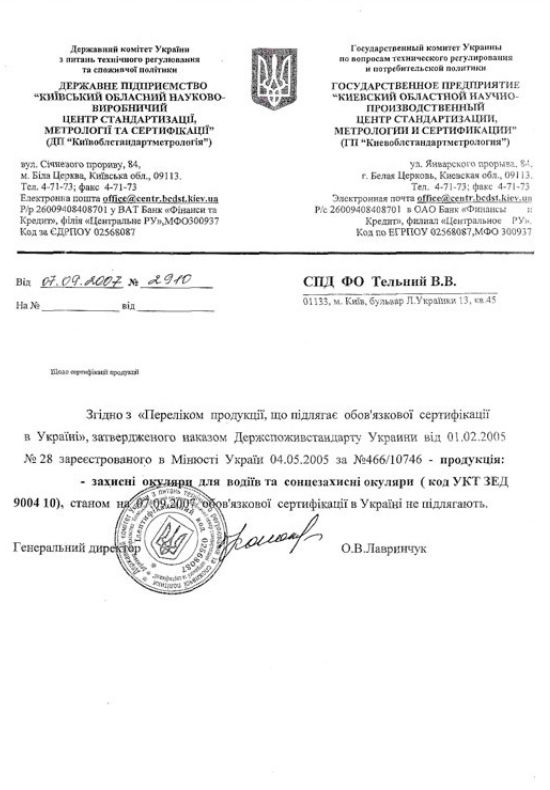 State Committee of Ukraine for Technical Regulation and Consumer Policy
Kyivoblstandardmetrologiya
On product certification in Ukraine.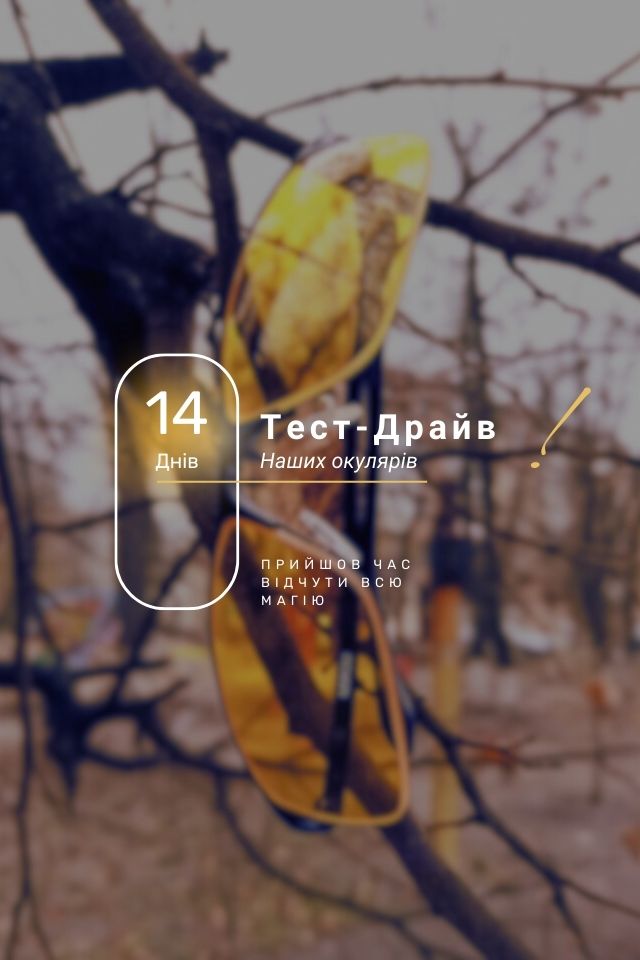 Test Drive of MIROU™ Glasses
The idea to provide the opportunity to test drive arose due to the appearance of fakes on the market that look similar but do not meet the claimed characteristics.
It is important for us that you personally verify the quality of our products and that our glasses fully fulfill all the declared functions.
Partners where you can buy MIROU™ products
You can also purchase products in our office, where you can find the full range of MIROU™ products and get individual advice from our experts. We will help you find the best solutions for your style and needs.